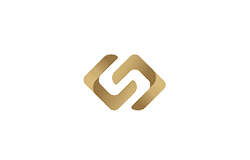 Hotline:4006616828
Development of Jiangmen Wenhang Lighting Co., Ltd.
Jiangmen Wenhang Lighting Co., Ltd. is a comprehensive enterprise focusing on LED application, indoor and outdoor lighting and decorative art lighting. Products are suitable for: star-rated hotels, high-end villas, clubs and other household support; has been for the West Hall of Beijing Great Hall of the People, Beijing Diaoyutai State Guest House, Hangzhou G20 Summit, Shanghai Bund Banyan Tree, Sanya Atlantis Hotel, Xiamen Kempinski Hotel, Zhangjiakou Intercontinental Hotel, Hangzhou Ocean Kempinski Hotel, 3. Yamingsheng Westin, Shanxi Wutai Shandong Huizhou Intercontinental Hotel, Zhuhai Accor Novotel, Jamaica Carrisima Beach Hotel, Mexico Asur Hotel, and hundreds of other hotels at home and abroad provide design, control system and lamp R&D and manufacturing, on-site installation guidance, system debugging and maintenance.
Topen Light——Make Light with Mind
Topen Lighting, a professional outdoor night scene lighting supplier, is committed to providing customers with integrated solutions including outdoor lighting products and control management system. It is a national high-tech enterprise integrating R&D, production and sales. And through the ISO 9001 quality management system certification and ISO 14001 environmental management system certification, with a large number of automation and semi-automation equipment. Fully guarantee production efficiency and product quality.
Tell you what to pay attention to when installing lamps and lanterns
There are many kinds of lamps and lanterns on the market now. There are many places in Guangzhou that produce lamps and lanterns. There are many kinds of lamps and lanterns manufacturers in Guangzhou hotels. All kinds of different materials can be said to be available. We can choose them as we like. When choosing the installation of lamps and lanterns, the first point is to pay attention to the variability of lamps and lanterns products.